FINE NEEDLE ASPIRATIONS (FNA)
An Insight Into Our Wide Range of Services
For the 1980's decade, Dr. Guillermo Villarmarzo Garcia, MD, FCAP, within his practice of pathology, showed great interest in the search for more accurate, safe and less invasive diagnostic methods. At that time his interest led him to investigate a relatively new method known as Fine Needle Aspiration (FNA) directed by sonography. Dr. Villarmarzo received training to develop this technique and bring this revolutionary procedure to Puerto Rico for the enrichment of diagnostic and preventive medicine. Here he developed his FNA clinics, training several pathologists to make them more accessible to patients on the island.
Based on the data obtained in these clinics over the years, Dr. Villarmarzo, next to the distinguished faculty of fellow pathologists who form the FNA clinics in HRP Labs, have written several articles in different medical journals about such. These publications are available on our website www.hrplabs.com/doctors/publications.
They have also established a strong collaboration with the Division of Endocrinology of the Municipal Hospital of San Juan in the Medical Center of Puerto Rico. HRP Labs specializes in detecting nodules smaller than 0.5 cm. Today these clinics are the most prestigious and recommended by most doctors in Puerto Rico.
BREAST NODULES
NECK NODULES
THYROIDS
ANCILLARY TESTS
SALIVARY GLANDS
LYMPH NODES
SUPERFICIAL NODULES
SOFT TISSUE
CULTURES
Frequent questions
WHAT IS A FINE NEEDLE BIOPSY?
During a fine needle biopsy, a small sample of tissue is removed. The needle used is narrow and smaller than the needle used in most blood draws.
SHOULD SOMEBODY ACCOMPANY ME?
It is not necessary. This type of procedure is quick and simple. It does not require sedation, special preparation or hospitalization.
HOW SHOULD I PREPARE?
Only wear comfortable clothes to easily expose the area to be biopsied. Do not wear clothes that cover the neck area. You may eat before the procedure. In most cases the procedure takes about 10 minutes or less.
WHO WILL PERFORM THE BIOPSY?
A certified pathologist, with his specialized medical team, who has been trained in the procedure.
IS ANY SPECIAL EQUIPMENT USED?
The ultrasound machine consists of a computer, a monitor and a transducer that is used to make the scan. Ultrasounds are used to guide the needle to the correct location.
Medical Faculty
Dr. Villarmarzo, next to the distinguished faculty of fellow pathologists form the FNA clinics in HRP Labs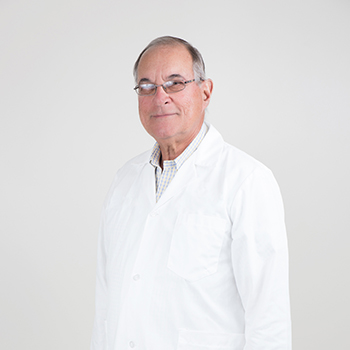 Dr. Guillermo Villarmarzo,
FCAP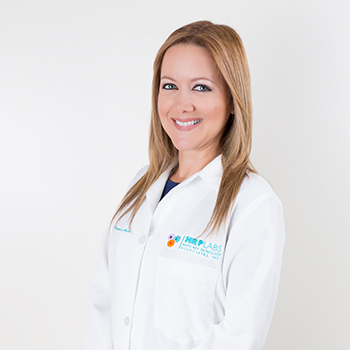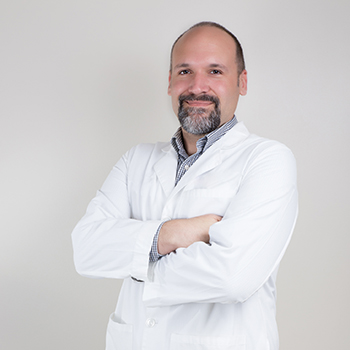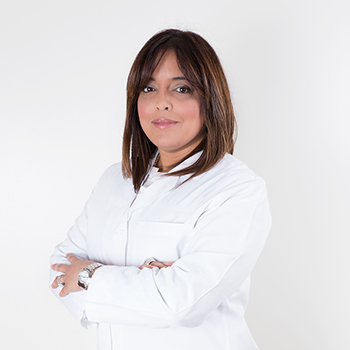 Dra. Miosotis García,
FCAP